This is the second part of my wrap up (
Part 1
)
Crush
(Crush #1)
By Lacey Weatherford
rate:
★★★
☆
☆ (2.5/5)
I found this book for free on Kobo, and I download it because it sound like an OK book. And that was exactly what it was. It was an entertaining read but I had a few problems with it. The dialogues reminded me of those that I used to see in my English course books in school, they didn't feel real. I also found the plot predictable. However it still was a fun read with good characters! But I still don't think I'll continue on with this series.
Prodigy (Legend #2)
I loved this book so much! It broke my heart in the end, and I'm so looking forward to read Champion, I have to read as soon as possible! Prodigy was even better than Legend and I found myself flying through it, completely immersed in this story!
Secret Army (Henderson's Boys #3)
This is one of the few middle grade series I read. I've been enjoying reading the Henderson's Boys series although I don't like it as much as Cherub. If you're a fun of middle grade I recommend you Robert Muchamore's books. They are super fun and easy to read!
The Cuckoo's Calling
I hadn't read an adult book in ages! But I'm so glad I picked this one up! Like in every J.K. Rowling book the writing is perfect. It is mysterious and encourages you to resolve the mystery alongside with Strike and Robin. I had never read anything like this and I recommend this book to anyone, even if you don't read adult books, I usually don't read it and I loved it anyway!
Meant to Be
I didn't have any exceptions for this book, and I'm glad I didn't since it turned out to be unsatisfactory. I had many problems with Meant to Be, but the main one was the main Character. She was boring! In my opinion the author tried to hard to portrait Julia has the super saint girl. She had straight As , was obsessive compulsive and only thought about swimming practise, homework and her "MTB" boy. As a result, Julia's character ended up being flat, she didn't have any more traits than the ones mentioned above. A book with a boring main character will be a boring book. If you want to read more about this book read Rebeca's full review.
Choosing You (Jade #1)
By Allie Everhart
Choosing you was a good read. It was funny, sweet and interesting. I loved the two main characters, they were funny and entertaining. I gave it 3.25 stars because it just didn't wow me like some contemporaries do, but I still had settle a difference between this and the second book which I didn't like as much. If you're looking for a funny easy read with a little drama and rich, hot guys I recommend it to you.
Knowing You (Jade #2)
I also found this entertaining but not as much as the first one. I really don't know why, I can't put my finger in it. Maybe because I found it a little to dramatic and predictable as well. It also didn't push me to continue on with this series, which is quite book, so I don't think I'll keep reading it.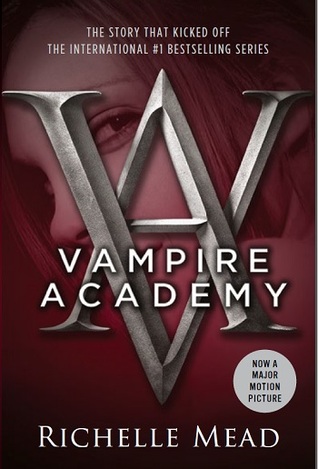 Vampire Academy (Vampire Academy #1)
By Richelle Mead
I FINALLY READ THIS BOOK! I've been meaning to for so long, but I never buy it for some reason! I'm so glad I did! It was nothing like I was expecting, I didn't really know what I was expecting, but it wasn't this. I enthusiastic to read the rest of the series, I can't wait!
Obsession
By Jennifer L. Armentrout
I enjoyed read this book. I had no exceptions for this book. Being a huge fun of the good Luxen I didn't know how I'd feel about reading about an Arum. It was not quite what I was expecting, I was surprised. Of course Arum are dark creatures, but there is more to them then what Luxen say. I liked Hunter, he was rude but in a fun way. I loved how much this character developed and how he turned out to be. Although I liked this book I can't give it a higher rate because I read the Lux series and I loved it to much, I really don't know how to explain this but for some reason I can't read this without thinking of Daemon and Katy and compare them to Serena and Hunter (we all know which couple is my favourite). That said, Obsession was worth reading and I recommend it to anyone who likes paranormal and romance.
Those were all of the books I read this month! Have you read this books? If so, what did you though of them? Let me know your opinion on the comments.