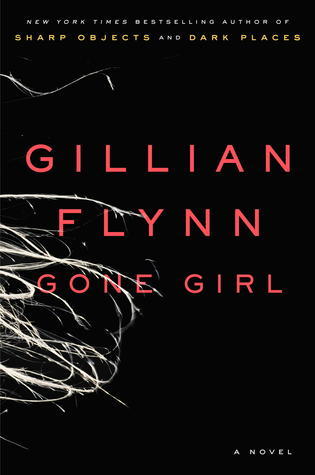 Gone Girl
by Gillian Flynn
book rate:
★
★
★
★
★
Brief Introduction: (adpated from goodreads)
On a warm summer morning in North Carthage, Missouri, it is Nick and Amy Dunne's fifth wedding anniversary. Presents are being wrapped and reservations are being made when Nick's clever and beautiful wife disappears. Passages from Amy's diary reveal the alpha-girl perfectionist could have put anyone dangerously on edge. Under mounting pressure from the police and the media--as well as Amy's fiercely doting parents--the town golden boy parades an endless series of lies, deceits, and inappropriate behavior. Nick is oddly evasive, and he's definitely bitter--but is he really a killer?
Review:
It took me a bit to get into Gone Girl. Maybe it was college keeping me busy maybe I just wasn't all that interested. Truth is, halfway through the book my mind was blown and I became physically uncapable of putting it down.
Gone Girl's plot is supernaturally strong and... well, mind blowing. The characters are consistent and stunningly interesting. I was so very happy Gillian Flynn did such a excellent exploration of the inner self of each main character!
I must also add Flynn's writting style is quite captivating. I loved the way Nick's narrative was mixed with Amy's diary entries, it gave the whole storyline a different and more interesting prespective!
I believe the only not-so-strong point I noticed in the whole book was the lack of a better and closer analysis of the parents/child relationship. It was there, I just think it had a lot more of potential... especially Amy's.
Besides this the only other thing that bothered me was... the ending was not enough... I NEED MORE!
All in all, a book I recommend 100% to those looking for a creepy book to keep you awake at night!