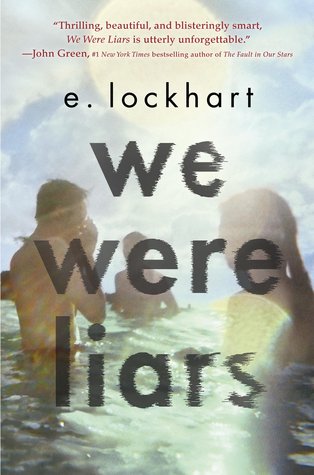 book rate:
★
★
★
★
★
We Were Liars
is that type of book I've had in my TBR list for so long I had already forgotten the synopsis. Therefore, when Isabel read it and texted me right away telling me I had to read it too, I had the sudden urge to reread the synopsis in order to remember what this book is about. Luckily Isabel also told me this was the kind of book I should go into knowing nothing about and so I did. I have to admit: I do not regret it at all!
As many of you book lovers out there must have noticed already, after reading quite a few books you begin to be able to guess the end of the storyline before even reaching the middle of it. We Were Liars will not be your typical read from that perspective. It will keep you on the verge through the whole book, you won't be able to put it down until you solve its mystery. And I have to say… it's quite a big mystery.
The characters are very relatable and the relationships between them are very consistent. The story takes place in the perfect location, if you ask me and no, I won't tell you where it is because that's a big part of the story.
I won't say much more because there really isn't much to say except: read it. Read specially if you want to keep your mind off something because once you start you won't be able to think of anything else.
A friendly warning: this book might break your heart. Repeatedly.